Find the Best Pet Sitter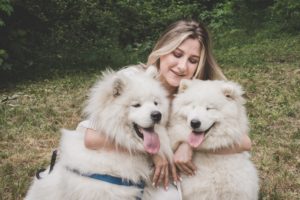 Looking for someone to watch the four-legged members of our families can be a stressful prospect not unlike when we look for trusted, competent childcare. Finding the perfect dog sitter is not always easy for everyone. Most people stress over this more than they would about their own job. I have always followed the same formula for both pets and kids. Check it out below!
1. Ask someone with expertise who they use or recommend
2. Find out the types of questions the experts ask prospective pet sitters/baby sitters
3. Perform thorough background checks
4. Arrange a trial visit or brief pet-sitting assignment to make sure the fit is right for Fido. Have the prospective pet sitter take your dog for a walk and adequate time to interact so they may develop a bond before you're away.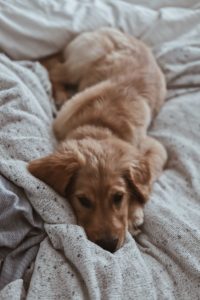 I've never been shy about reaching out to my pets' veterinarian as well as several other vets in the Albany/East Greenbush area to see if they recommend someone in particular or whether or not they use or trust online referral businesses such as Care.com.
I have had great success using Care.com to market myself for part-time childcare assignments that allow me to supplement my income. Yet I have never used the same service to find a pet sitter for my pooch and kitties.
The experts, including my vet, have suggested asking the following questions of a prospective Capital District pet-sitting candidate:
1. Describe your pet-sitting experience.
2. List your pet-sitting references.
3. Do you currently have any pets of your own and, if so, who will watch them while you're with my pets?
4. If my pet(s) gets sick or has an emergency how will you handle that?
5. Are you available the entire time I am away? And if something delays my return (bad weather that delays my return flight) will you be able to cover the extra time?
6. Do you have experience administering pet medications?
Things to Present to Your Pet Sitter for Day 1
It's important to prepare for the pet sitter ahead of time so they will have everything they need at their fingertips.
Create a folder to hold all of the pertinent information your pet sitter might need while on the job.
Notify your veterinarian of the name of your pet sitter just in case a health emergency arises with your pet.
Have an emergency plan in place so that your pet sitter will be able to quickly access the name, telephone number and address of your pet's veterinarian. Also, be sure to include the telephone number of emergency animal hospitals open 24 hours a day, seven days a week in the area, which are: Capital District Veterinary Referral Hospital at 222 Troy-Schenectady Road — (518)785-1094; Upstate Veterinary Specialists at 152 Sparrowbush Road — (518)783-3198.
Finally, it's important to tell your pet sitter as much as possible about your pet's daily needs and activities. So be sure to leave a list
that includes the following:
All of your pet's medical conditions and allergies

If applicable, how and when to administer medication

Microship information

Photos of your pet(s)

A pet insurance card

Your pet's daily routine and exercise needs

Feeding specifics, including when and which food

Your pet's personality traits and potential anxiety triggers

Keep all needed supplies, clothes and items in one place and tell your pet sitter where they are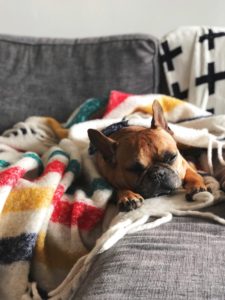 If there are parts of your home that are off-limits, indicate as much with baby gates. If your pet is going to be home alone for extended periods of time set timers for lights and even the television or radio (at a reasonable volume for your pet's sensitive ears).
If you do your homework and have a trial run with your perfect pet sitter ahead of time, you and Fido will hopefully be able to enjoy your time apart!!