How to Bring Your Dog Camping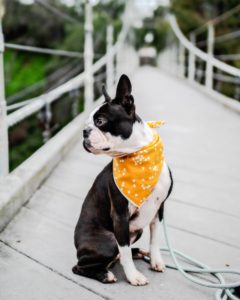 Here in New York State we have abundant green space and rural landscapes to enjoy for recreation. When the weather warms up many of us start thinking about outdoor activities. Camping is at the top of my list.
Whether I camp in a tent, camper or cabin I always insist on bringing my dog along. If you've ever second-guessed bringing your dog on your outdoor adventure remember that there are more reasons to do so than not. For example:
Your dog loves the great outdoors as much as you do, if not more!
Your furry, four-legged friend is a great cuddler who can help keep you warm on chilly nights.
Camping together is a great way to bond more with Fido!
Sounds good, doesn't it? Here are some tips for camping with your dog you should consider before you head out on your great adventure:
Identify dog-friendly campgrounds. Here is a link to some US State Parks that allow pets and offers a guide to pet-friendly cabins, campgrounds, beaches and more. Scroll to New York State for particulars: https://blog.gopetfriendly.com/us-state-parks-that-allow-pets-your-guide-to-pet-friendly-cabins-campgrounds-beaches-and-more/.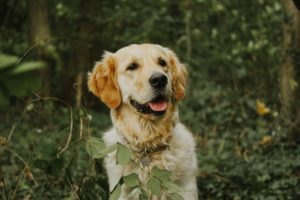 Once you've selected your destination be sure to familiarize yourself with rules and restrictions for each campground you want to visit. 
Bring proof your dog is current on vaccinations! Many campgrounds will require proof that your pooch is up to date on rabies vaccinations and other diseases. And be sure to your pup is protected from fleas and ticks.
Remember to pack your pooch's food, treats and toys. Always bring extra food to accommodate your pup's higher level of activity while camping. Don't forget to bring plenty of water if you plan on hiking and consider bringing along a collapsable water dish for easier transport. 
Review and practice good camp etiquette. Brush up on your pup's basic obedience commands, including "sit," "stay" and "leave it." Remember that your dog will encounter many distractions on your trip, including other campers, hikers and dogs. You'll be sharing the trail and campground with squirrels and other wildlife, so consider an obedience refresher course. (www.dogtraineralbany.com).
Bring a leash because many campgrounds require you to keep your pooch leashed throughout the trip. It's best to bring a variety of leash lengths.
Don't forget to bring good bedding for you and your four-legged friend. Be sure whatever your bring will keep you both warm, comfortable and dry.
Enjoy your great adventure!