Importance of Basic Obedience Training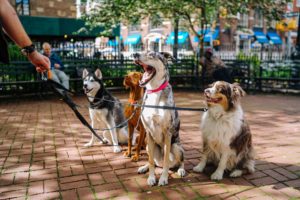 If you had a friend who constantly interrupted you when you were speaking, roughly yanked your arm and stepped on your feet whenever the two of you walked somewhere and had absolutely no table (or bathroom) manners how often do you think you'd want to spend time with them?
Speaking for myself, rarely, if ever.
That's the analogy I prefer to use when someone with a puppy or a dog dismisses obedience training as a bother or not worth the cost. 
Dogs need to know what we expect of them. If we fail to set boundaries or lay the groundwork for good behavior, we can't expect them to know otherwise.
I'm sure you know of at least one pup that believes it is the alpha dog and tries to assert its dominance over its human pet parents. To say that this scenario leads to chaos in the home and elsewhere is something of an understatement.
That's the case with my brother and his trio of miniature Dachshunds. Toby, the eldest who was raised by my brother from several months of age, clearly considers himself the alpha in a household of all males. My brother has always given into his demands and Toby, who is now a senior citizen, has never been taught to expect anything less.
But the reality is, it is confusing for dogs not to have boundaries. In fact, experts say that it is very stressful for them because they believe it is their job to take care of the pack — and that includes the sometimes unpredictable behavior of their humans.
When dogs know what is expected of them they feel more secure and better able to meet the goals laid out for them.
Puppies can start very simple obedience training at just eight weeks of age. Training sessions should be kept to 5 or 10 minutes and always end on a positive note, according to the American Kennel Club.
During simple training sessions, if a puppy seems to be having trouble learning a new behavior it's best to end the session by reviewing a command or skill he or she has already mastered. Be sure to give them lots of praise and a big reward for every success.
Expert Dog Trainers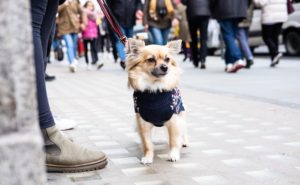 In Upstate New York, and the Capital District in particular, there are few dog obedience training programs solely for puppies. But Albany Off Leash K9 Training (www.dogtraineralbany.com) is the exception and offers an approach that gets impressive and noticeable results.
Potty training, crate training, better socialization and basic obedience needs are all addressed at the puppy class. Results include a foundation that is designed to encourage good behavior and positions the owner to lead the best example for their puppy. If applicable, aggressive behavior and excessive chewing along with other negative puppy behaviors are addressed and tackled.
Once the foundation is laid you will find basic obedience and basic and advanced obedience will come naturally to your pup.
Albany Off Leash K9 Training offers basic and advanced obedience, therapy dog and service dog training packages as well as aggression-solving packages for dogs 5 months of age and older living in Albany, Troy, Delmar, Menands, Rensselaer, Averill Park, East Greenbush and North Greenbush and throughout Upstate New York's Capital District. For a complete menu of training packages check out the Website packages page or call 518-468-2349.