Living in an Apartment with a Dog
Do Apartments and Dogs Mix?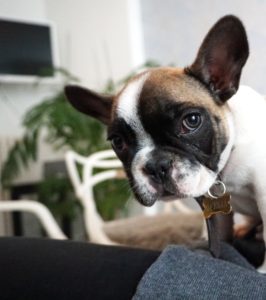 Most of my adult life I have rented apartments and I have always shared my homes with pets. Admittedly, finding the right apartment has been more challenging because of my four-legged children. But I would never consider rehoming my pets just because I didn't want to invest the time and expense involved in finding a pet-friendly home. After all, we do consider our perfect pets as part of our family!
So I have some tips to share to make finding your next pet-friendly apartment easier for you and your pets.
Do your homework ahead of time; ask prospective landlords which pets are allowed, including which dog breeds, sizes and weights and whether any exceptions can be made. 
Find out if there is a pet deposit required, if the fee is charged per pet and if it's refundable upon your departure.
Ask about any rules and regulations that pertain to you and your pet so there are no surprises once you move in.
For many years I was strictly a cat person and finding cat-friendly homes was much easier than finding apartments that would allow dogs. But when I realized I wanted my pet family to include a dog I was shocked to learn that only certain breeds would even be considered in apartment complexes.
Large dogs are not necessarily unwelcome. Certain breeds of dogs are considered dangerous and destructive and therefore a liability, which is why many property managers don't allow them.
I did so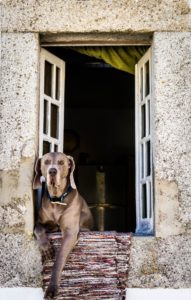 me research, and chose a dog that would fit my lifestyle. I wanted to adopt an older dog from a shelter or rescue. Senior dogs are often the last to be adopted, they already have house manners and make great companions, in general. So I made a list of the dog breeds that were allowed in many apartments in the area and went to my local animal shelter. I found a medium-sized Lab mix named Sadie who was good with cats. The transition was an easy one and the new apartment suited us all.
Other things to consider when you are thinking about adopting a pooch is temperament. Your local shelter in Menands or Capital District pet rescue can help you find the dog that best fits your lifestyle. Just ask them for their help and expertise. It's their goal to make a perfect match!!
Consider how you and your four-legged family will get along with your new neighbors. It's important to introduce as many neighbors as possible to your pooch as soon as you move in so they can see how sweet and lovable he or she is. A favorable first impression can go a long way and minimize complaints should your dog bark at the wrong time once in awhile.
No matter how young or old, any pooch can benefit from the right canine obedience training. In Albany and Troy, Off Leash K9 Training offers every level of obedience training. Take the mystery out of how your pooch will adjust to its new home by brushing up on its obedience training!
Keep in mind that apartments generally offer less space than houses. Dogs need a routine that includes 15 to 20 minutes of exercise twice a day. Be sure to familiarize yourself with nearby dog parks and other dog-friendly spaces for walks. A tired dog is a happy dog! If your work schedule occasionally demands long hours hire a dog walker. Schedule play dates with your new neighbors and their pooches.