Are you dreaming of a getaway or in need of sending your pooch off for some training? When you're off on your adventures, enrolling your dog in a board and train program can offer a safe and cozy space for learning. But, it's crucial to get them ready for this experience to avoid any stress and ensure a smooth transition. This article is packed with top-notch tips and recommendations on prepping your dog for boarding and training. By following these expert suggestions, you can rest assured that your beloved pet will be in good hands and have a blast at the boarding facility.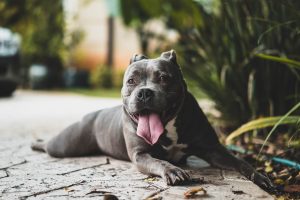 Dog Board & Train Tips : Why It's Important to Prepare
Leaving your furry friend at a dog boarding facility can be a real headache for everyone involved. But don't fret, with a little strategic thinking, you can guarantee your pup has a swanky and enjoyable stay while they're away. This article is packed with six savvy tips to get your dog prepped for their fancy doggy vacation and training. We've got your back, from finding the poshest boarding spot to setting up a ritzy routine. Let's dive in and make sure your dog has the greatest boarding experience ever!
Preparing Your Pup for Boarding & Training
1. Find The Perfect Fit
Finding the best boarding and training facility is critical to your dog's experience while you and your family are gone. At Off Leash K9 Training, we offer only the best boarding and training programs. We understand that every dog is unique, so we tailor our programs to fit your dog's specific needs and personality.
During your dog's stay with us, they will enjoy a comfortable, safe, and stimulating environment. Our boarding and training programs include daily exercises, socialization, and personalized attention from our trained staff. At Off Leash K9 Training, we are committed to providing a positive and rewarding experience for both you and your dog. Whether you are looking to improve your dog's manners or address specific behavioral challenges, we are here to help. Contact us today to learn more about our boarding and training programs.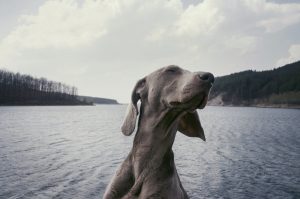 2. Routines & Environments
It's vital to keep your pooch in their groove even while they're on vacation and brushing up on their training. Get the lowdown on their daily agenda at the boarding facility to make sure they're getting the TLC and activity they need. After all, nobody wants a bored and grumpy pup on their hands! Why not give your pooch a heads-up on the boarding facility hours before their stay? It'll make their adjustment period a breeze if they already know the lay of the land, the staff's quirks, the snack situation, and the daily agenda. Think of it as a little sneak preview of their upcoming schedule.
3. The Importance of Vaccinations
Don't forget to prioritize their well-being. Schedule a vet visit to confirm they're in tip-top shape before you jet off. The last thing you need is for your pet to catch a bug while you're away. Make sure to stay on top of your pup's vaccinations and medicine. It's not just about keeping them healthy, but also about keeping the other furry visitors safe. It's always better to be prepared, so double check that your dog's vaccinations are good to go and that you've got all their meds packed and ready.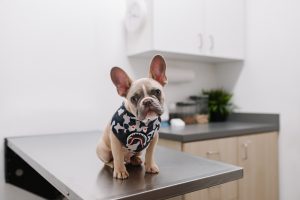 4. Socialization Skills
Make sure your furry pal has a bustling social calendar before shipping them off for boarding and training. Get them acquainted with new pals and critters to help them feel comfortable and self-assured in unfamiliar situations. Take them to doggy hotspots, arrange some puppy playdates, or throw a pawsome party for your pals and their pooches. The more positive interactions your dog has, the easier they'll handle being apart from you. Bringing your furry friend along for some public adventures can get them ready for the wild world of boarding. Show them the ropes by taking them to pet-friendly spots and giving them a taste of new sights, sounds, and scents. That way, when they end up at the boarding place, they won't be as anxious and frazzled.
5. Why Communication Is Vital
Don't miss the chance to have a chat with the facility staff or your pup's trainer in person when you bring your fur baby in. Chat about your pup's specific needs, daily habits, meds, training, and any quirks. Be sure to have an emergency contact listed on your paperwork to ensure the staff has someone to contact in case of an emergency if they cannot reach you! The more details you provide about your doggo, the better care they'll get and the more at ease they'll feel. Jot down some instructions for the kennel staff when you drop off your pet. It's always a good idea to have a back-up plan in case they miss a detail or two during the verbal briefing. Be sure to include all the important details about your pet's routine, dietary needs, medications, and any quirks they might have. Having these written guidelines will ensure that your furry friend gets the same top-notch care every day.
6. Don't Forget the Essentials
Be sure to make a checklist for your pet and their boarding needs. Don't forget to pack their food, treats, bowls, leash, and meds. And don't forget about leaving without any necessary paperwork! A detailed list will keep you from losing your mind and ensure that you don't miss any crucial pet care essentials.
Make sure to pack all the things that will make your pup feel at home and keep them feeling safe and full throughout the day and night while they're hanging out with their trainer. Such as:
A special toy
Their coziest blanket
A used t-shirt with your scent on it
Don't forget, getting your dog ready for their board and train is all about establishing trust, providing comfort, and satisfying their needs. With this top-notch guidance, you can ensure that your furry friend has a worry-free, enjoyable, and delightful time away from home.