7 Tips to Finding the Best Pet Sitter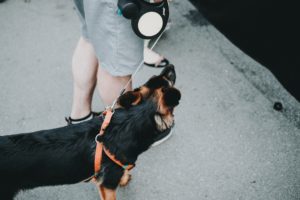 It's never too early to start planning for your vacation if you won't be taking your four-legged pal(s) with you. Finding the right pet sitter can be challenging, but there are a handful of things to consider to make the process easier, say the folks at
vetstreet.com
.
Here are 7 tips to get you on there right track.
1. Start Your Search Early — The health, happiness and wellbeing of Fido or Felix is dependent on the quality of care a pet sitter gives them. And the best pet sitters will get booked early for popular vacation times and holidays, so start the search sooner rather than later.
2. Consider All Options — Finding a trustworthy, responsible person to take care of your pet while you're on vacation is just the starting point. Do you want this person to be a full-time or part-time caregiver? Do you prefer they stay at your home (the best choice for dog owners) or host your pet at their home? For an exemplary pet sitter, grooming or training sessions may be included in the price of their care. Live-in pet sitters may include household chores such as watering the plants and bringing in the mail. And keep in mind that a pet sitter can give outsiders the impression that your home is lived in, deterring burglars or pet thieves. 
3. Ask the Right Questions — Going on a first date or interviewing for a job are no more important than choosing the right pet sitter! Be sure to pay close attention the the answers prospective pet sitters give to the following questions:
How often will you visit and for how long? What will you do during a visit?
What experience do you have with animals outside of pet sitting?
What does your contract or written agreement include?
Have you ever had to handle an emergency while pet sitting?
Answers to these questions should give you a general sense of how the applicant will interact with your pet.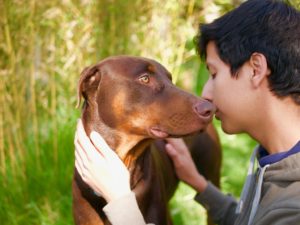 4. Use Extra Care When Planning for Anxious Pets — Include your veterinarian in the selection process when searching for a pet sitter if your pet suffers from general anxiety, or separation anxiety. These pets will likely do better having someone stay at your home full time while you're away. However, some anxious dogs can be more protective and reactive to pet sitters in their own homes. If this is the case, you pet's veterinarian may recommend another alternative.
5. Ask Your Friends and Others You Trust for Referrals — Your pet's veterinarian, pet-owning friends and social media networks are great resources for finding the best pet sitter. Also, you can check with two major professional pet-sitting organizations, which are the National Association of Professional Pet Sitters and Pet Sitters International. They should have listings of local pet sitters. Always check references of those you are considering. Professional pet sitters should be bonded and insured.
6. Don't Rule Out Modern Boarding Facilities — High-end kennels offering private rooms, play groups, hikes, massages, swimming and webcams that allow you to check in on your pooch are out there. They are pricey but peace of mind is worth it!
7. Be Sure to Accommodate Special-Needs Pets — These pets require extra special care so it's very important to keep your Clifton Park area vet in the loop. There are veterinary clinics that offer specialized boarding for pets with serious health issues. An in-home pet sitter should be asked specific questions about their experience caring for special needs pets. Ask your vet to help you draft questions for applicants, such as their experience handling everyday situations, administering medications and dealing with unexpected medical emergencies.