Capital Region Animal Shelters
Did you know? More than 150,000 animals are brought to shelters and rescues each year in New York State according to recent information from the NYS Governor's office.
You guys, that is a LOT of pets up for adoption! Let's take a moment to be grateful for the amazing rescues, shelters, sanctuaries and organizations in the Albany metro area who dedicate their lives to helping the animals in need each and every day! It takes a village to clear the shelters and provide these animals with the care they deserve. It goes without saying, the clinics and individuals who assist in finding a family their new best friend have a never-ending job!
Animal welfare is something any pet-related company will feel passionately about. We have made a pledge to become consistently dedicated to helping adopt out some of the pets at various Albany based animal care centers. There are so many adoptable pets out there that are just looking for their perfect fit. The list does not only consist of dogs and cats but extends further to include bunnies, reptiles, birds and more homeless creatures.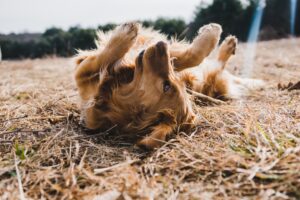 Last year, our company launched our inaugural Golf Tournament- Pars for Pups- which benefited a handful of local animal shelters around the Capital Region. This is something that was meaningful for our team to create and carry out because of the dire need that the pets for adoption and individuals assisting them require day in and day out. Join us in our efforts to improve the lives of countless pets who are up for adoption. 
Did you know the Greater Albany area has hundreds of different animal rescues, both big and small. You can visit their websites or social media pages at any time to see the available pets, to donate or to volunteer. Most shelters offer little to low-cost adoption fees in order to help place these animals in a loving home. We were thankful to be able to highlight a few of them that we have helped out with recently! 
Animal Protective Foundation
Located in Schenectady, APF has a lovely facility dedicated to many different species of animals complete with inviting staff members! 
Columbia-Greene Humane Society
Located in the idealistic Hudson Valley hills, Columbia-Greene is home to a humane society that accepts in and adopts out various animals!
Heartsherd Animal Sanctuary
Located in the tranquil town of Buskirk, Heartsherd is a sanctuary for many different animals that come their way.  This is a place for animals to have the quality of life they deserve!
Saratoga County Animal Shelter
Located in Ballston Spa, the Saratoga County Animal Shelter has an organized set-up for the pets in their care! You can tell that the wellness of their animals is at the top of their priorities.
We have come up with a list of ways you can contribute and support one of the local animal shelters or rescues in the Capital Region!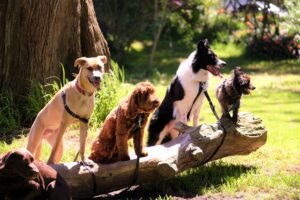 Attend fundraisers for an animal shelter


Most shelters are known to hold fundraisers or events to help bring awareness to their pets and their needs! Whether it is a food drive, an organized walk, a recreational sport tournament or something else; showing up and supporting the cause and the animals in their care is an excellent way to support your local animal shelter and maybe even find your new best friend.

Donations to an animal care center


As a non-profit organization, your local shelter is likely always happy to accept a donation that might help them or the pets in their care. Donations would often include: blankets, towels, food (can or dry), toys, bones, beds, cushions, and of course monetary gifts. A monetary gift have endless opportunity. It might cover vaccinations, an exam, a spay or neuter, or even just food. A good habit to ritualize to help out a rescue near you is to go home and do a yearly purge of your things and consider if they might be able to help pets in need!

Foster a dog or cat


Many individuals sacrifice their personal space to take in a foster pet in order to help give them a better 'waiting space' in between needing a home and finding one. This is always helpful as many shelters and rescues in the Capital Region become full or over capacity at times which prohibits them from being able to take in a possible puppy or kitten in need. You do not always have to adopt a pet in order to help, you can become a temporary pet home for a stray or abandoned pet!
Volunteer to help at the shelter


It is understandable that not everyone is in the position to foster a pet that is in need. You can still volunteer at your local rescue to spend time with the animals, assist in feeding, taking them for a walk and engaging in many ways to help stimulate the animals and keep them company while they await a forever home. You would be surprised how much of a difference it can make to just hang out with a cat or kitten, or play tug with a puppy!





Engage with Animal Shelters on social media


Social media is extremely powerful in helping with most things regarding people and pets- thankfully! Make sure you accept their request to 'like us on facebook' or to follow them on instagram, and be sure to share and engage with their content. This will help bring awareness to more people and draw more engagement about the upcoming or current pets. Who knows? Maybe you have a facebook friend who is always looking for a kitten and you shared one that is currently available nearby!