The Best Dog Walkers in the Capital Region | Off Leash K9 Training
Our lives today are strongly intertwined with dogs. In the United States alone, 38.4% of citizens possess a canine companion! Though owning a dog can be an exciting experience, it also entails responsibility and commitment, including making sure that your furry friend gets their daily dose of exercise. Should you find yourself unable to find the time for this task or notice some behavioral changes in your dog, engaging a reliable dog walker can be a game-changer in promoting your canine's overall health and well-being. Research indicates that around 50% of US dogs are overweight, justifying why hiring a dog walker is a smart move to minimize the probability of obesity, lessen stress levels, and improve your dog's mental health. Hence, if you reside in the Capital Region of New York and require a professional dog walker's services, scroll down for info on some of the best dog walking agencies in your area.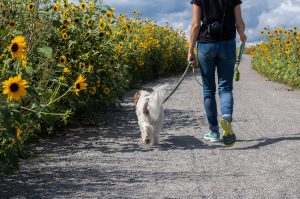 Empire Pets Dog Walker in Albany, NY
Empire Pets boasts more than two decades of experience and is considered one of the top dog walking services in the Capital Region. They provide various packages for customers to pick from, tailored to meet the specific needs of both you and your furry companions. Their communication is dependable, as they offer photo updates of your dogs during their walks and even have an exclusive app through which they relay all important details. At Empire Pets, the safety of all dogs is of paramount importance. This is why their dog walkers wear leash belts at all times, ensuring your pup is always securely attached to their handler.
Miles Per Mutt LLC in Clifton Park, NY
 Miles Per Mutt LLC established itself in 2021 and has thrived ever since. The company is dedicated to providing top-quality pet care services to their customers. Their primary offerings encompass dog walking, drop-in visits, and pet sitting. However, they also provide yard cleaning, grooming, and initial consultations to ensure their clients feel comfortable using their services.
Henry Loves Betty in Troy, NY
This enterprise was founded in 2014 as a tribute to the owner's two tiny canines and began as a modest storefront in a small town. Since then, it has developed into one of the foremost providers of dog-walking, daycare, and pet-sitting services in the Capital District, with top-notch recommendations. Whether one requires a grooming session for their pooch or somebody to watch their furry friend while they go on vacation, Henry Loves Betty is always ready to assist!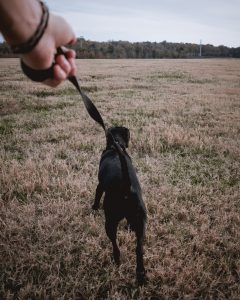 The Strutting Pooch in Ballston Spa, NY
 The Strutting Pooch is a well-regarded provider of pet-sitting and dog-walking services in Saratoga County. Their offerings commence with a no-cost consultation aimed at ascertaining how they can most effectively assist you and your canine companion. The Strutting Pooch takes great pride in its expertise and awareness of the importance of first-rate pet care options, and its personnel consist of caring, informed individuals who have devoted themselves to the well-being of animals. Their slogan reads, "We Let the Dogs Out."
Your Best Friend's Friend Dog Walker in Upstate NY
 YBFF – Your Best Friend's Friend, is a fully insured and BBB accredited company that caters to areas from Troy, NY to East Greenbush, NY. They boast of their certification in Pet CPR and have numerous recommendations to cater to potential clients who may be hesitant to enlist their services. Their foremost concern is the well-being and satisfaction of every pet they care for. They offer a wide array of programs suitable for every dog, including extensive hikes for pets that have boundless energy!
Saratoga Dog Walkers in Saratoga Springs, NY
In 2011, the company, which was established by Tim Pink, initiated a program that encourages mid-day walks for pets. This particular program is based on the dogs' natural behavior of walking in a group, which is unfortunately not a common experience for most dogs. Tim's aim is to establish a regular schedule for his customers and promote a healthier lifestyle for the dogs in his locality. What sets Saratoga Dog Walkers apart is that they are capable of incorporating the necessary training for dogs who struggle to walk on a leash during their daily walks. Rain or shine, Tim provides year-round daily walks.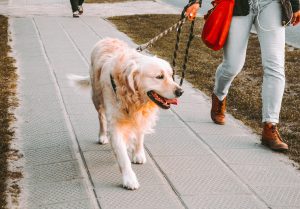 Off Leash K9 Training in the Capital District
At times, taking your dog on a daily walk or run may not be enough. If your dog behaves aggressively or destructively, it may require training. New puppies that are not potty-trained or older dogs with reactivity problems may also benefit from professional assistance. Off Leash K9 Training in Albany and Saratoga provide exceptional board and train programs in the Capital District. These programs are similar to doggy boot camps, wherein your pup will be placed with one of our trainers for a duration of one or two weeks. Rest assured that your dog will exhibit good behavior following the training.
Throughout your dog's stay, they will be trained by a professional to address basic obedience and overcome negative behaviors such as anxiety, aggression, and fear. Off Leash K9 Training offers tailored board and train programs to meet the unique needs of each owner and pet regardless of breed. We offer a comprehensive "One Week 'Freedom' Board & Train" program that focuses on basic training and commands, as well as a "Two Week Board & Train" program that guarantees lifetime obedience and mastery of trained commands. While we cannot promise a complete resolution of all significant behavioral issues, such as aggression, we can assist in managing and improving these problems.
https://www.dogtraineralbany.com/