Santa's Picks for Clifton Park Dogs (and Kitties)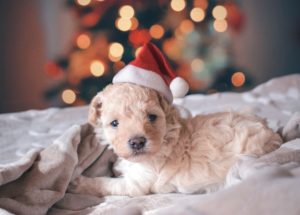 Do pets and pet parents in Upstate New York have a shamelessly sophisticated holiday wish list – or one that is more down to Earth?
After all, this isn't Manhattan or Long Island, yet it is second nature to window shop in Saratoga County with Fido or Fifi decked out in designer frocks that rival the attire of canines on the Big Screen. Even pet parents in Albany, Clifton Park, Delmar, Rensselaer and Troy are holiday-shopping savvy when it comes to their beloved pets.
 This year's recommended gift-giving for our four-legged friends includes something for every budget. How about Llama-themed dog and cat pajamas (Target for about $10) or a Dog DNA Test ($189 from embark)? A gift guide from Town & Country Magazine further lists A Holiday Gingerbread House Cat Scratcher ($13.99 from Chewy.com) and a Smart Dog Collar that monitors your pooch's activity level and includes a GPS tracker ($129 at Amazon.com), plus many more tantalizing finds this shopping season. Check out the complete list at https://www.townandcountrymag.com/style/tips/g2993/best-pet-gifts/
 Other gift ideas come courtesy of thesprucepets.com and include a tech savvy two-way 1080p camera by Furbo with full HD and WIFI, and Alexa compatibility ($199 available online at Amazon.com). This find makes it possible for you to look in on Fido (and he at you) when you're not home, and even allows you to toss him a treat in your absence! See more at https://www.thesprucepets.com/best-christmas-gifts-for-your-dog-4172348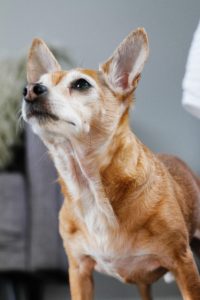 If you decide to wing it and come up with your own gift idea, including homemade treats or toys for Fido or Felix, just make sure you avoid items that can be potentially dangerous in the wrong paws. Check with your pet's veterinarian before putting that exotic treat or one-of-a-kind gift under the tree.
 And if you'd like Fido to brush up on his obedience skills be sure to contact your Albany/Saratoga Off Leash K9 Training professional. Take advantage of special holiday pricing on dog training packages for every obedience level!! Call 518-788-9487 today!!