Dangers of Dogs & Vehicles in Cold Weather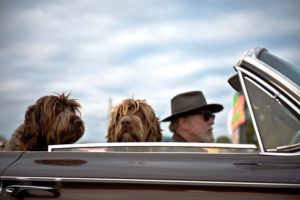 More and more these days, Clifton Park pet parents consider the hazards associated with keeping a dog (or cat, or child for that matter) in a hot car. But cold weather can also be deadly for  our four-legged friends. 
Some states, such as Maine and New York, have passed laws allowing police and citizens to break into a vehicle if they believe a pet is in danger of dying from heat stroke or hypothermia.

Pets are as much at risk from the cold as they are from excessive heat. Their body temperature can quickly plummet to dangerous levels and lead to hypothermia, which can ultimately end in death if not caught in time.

Personally, I have had a few close calls with cats that have decided to try to secure themselves in crawl spaces under my car in frigid weather. I've learned to tap loudly on the hood of my car before starting it as a precaution.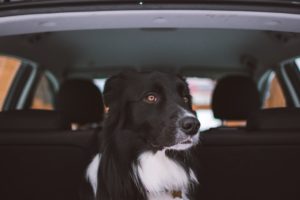 But I've also had a few close calls and near misses with both dogs and cats when backing out of my parking space. Even birds seem to find warm places near the tires and wheel wells on wintry days.

I try to give myself extra time on such days to check and double check my surroundings and the perimeter of any vehicle I'm planning to drive. More often than not I'm glad I did.

A leashed dog is a lot less likely to get hit or backed over than a pet that is unleashed. Keeping fenced-in areas secured and taking extra time to check you pup's whereabouts are all ways to prevent tragedies from happening.

Your pet's veterinarian is a great resource if you have questions about the best ways to keep your pets safe.
A well-trained dog is less likely to get into harm's way on its own. Dog obedience training and puppy classes are readily available in Clifton Park. For more information contact Albany Off Leash K9 Training, which covers Albany, Rensselaer, Saratoga and Schenectady counties and beyond.
Remember, cold weather is right around the corner. Do some homework now to keep your dogs and cats safe from avoidable cold-weather accidents!