Dogs and ice are a bad combination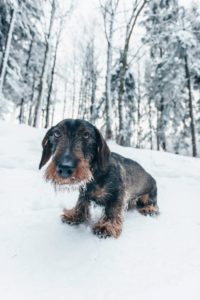 Clifton Park has the rural appeal that attracts families with dogs. An abundance of streams, lakes, ponds, parks and wooded areas are within walking distance. More of the same are a short drive away in Albany, Saratoga Springs, Troy and Lake George.
The winter landscape, though, adds an element of danger for our four-legged best friends that we can't overlook. When the mercury dips below freezing our pets become vulnerable to hypothermia and even the unseen dangers of ice.
I remember a tragic story I heard as a youngster about a neighbor's dog that wandered away from his home early one wintry day and ended up falling through the ice on a pond about a mile away. Sadly, the pup wasn't discovered until much later after it had perished in the icy water.

News & Blogs; A Pet's Life; Dog falls through the Ice and is saved by Firefighters; Dog falls through the Ice and is saved by Firefighters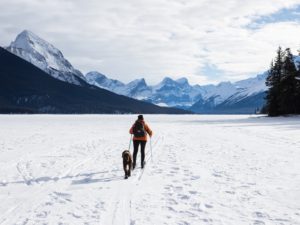 | | |
| --- | --- |
| | Winter storms don't just affect you — they also affect your pets. There are several things you can do to prepare your pets for winter. Contact your veterinarian or … |
Basically, if you live near any body of water it's a good rule of thumb to keep your pooch securely fenced in on your property. Dog obedience training by a qualified professional, such as Off Leash K9 Training, is a must to ensure your pooch will respond well to commands and lessen the likelihood he or she will wander away from you. 
If you have cats that frequent the outdoors there's only so much you can do to keep them from harm, but keeping them indoors during freezing weather and snowstorms is a no-brainer. 
Here in the Northeast the winter air temperatures fluctuate so often that unless we experience a deep freeze for more than a few days it's probably safe to assume that ice-covered lakes and ponds will not support pet or human.

If you have questions about bodies of water local to Albany, Rensselaer and Saratoga counties contact fire or police 
off
icials in your area. Be sure to refer questions or concerns about your pet to their Clifton Park area veterinarian.