Grooming Your Dog Is Healthy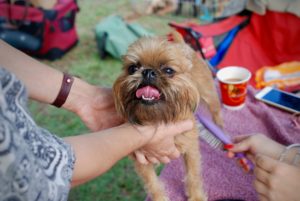 We all want our pups to look (and smell) like a million bucks but did you know that grooming is also important for their overall health and well-being? 
A health routine that includes grooming ensures that your pooch isn't harboring any skin conditions, cuts or scrapes that you may not be aware of. Gone unnoticed, injuries can become infected and lead to more dangerous health conditions. And if your dog is of the long-haired variety, keeping his or her coat from getting too long can limit the amount of hair ingested.
Then there are the stories I've read on the Internet about those poor homeless dogs on death row at animal shelters who, after a nice grooming, had better success at being adopted into loving forever homes. Here is a link to just such a story with a happy ending: https://www.youtube.com/watch?v=5tOj-p8ANmM.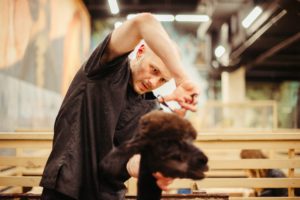 Clifton Park pet parents have lots of great groomers to choose from, when you're initially in the market to find your pup's perfect groomer match. I go by word-of-mouth and veterinarian referrals for my own pets.
Stepping up your pooch's obedience skills is always a good idea and a surefire way to ensure a happy home, happy family and happy pooch!So after a day at a Clifton Park area doggy spa be sure to contact your Albany or Saratoga 
Off
Leash
K9
Training
 professionals for a canine obedience training refresher! They have the expertise to address any number of behavioral challenges, including dog aggression, food aggression, potty-
training
and obedience!