Holidays Dangers For Your Dog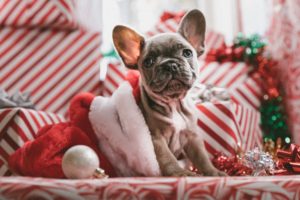 It's beginning to look a lot like the holidays in Clifton Park and across the Capital District. Upstate New Yorkers know how to throw a celebration – perhaps better than most. 
Pet parents will soon be 'Decking the Halls,' trimming the tree, baking cookies and wrapping gifts, etc. 
On the sidelines is your ever-faithful, four-legged pal who wants nothing more than to share in the festivities with you. But, as with every human celebration, there are potential dangers to take note of.
Here are a few highlights:

Holiday decorations, adornments, lights and wires can be lethal for dogs and cats. Even if you think your pet won't climb that high or take any interest in the simplest adornment, assume just the opposite – and monitor them at all times.

Wires and lights can pack a lethal shock or present a choking hazard, or if ingested, can result in potentially deadly gastrointestinal obstructions. Batteries of all sizes are dangerous, too.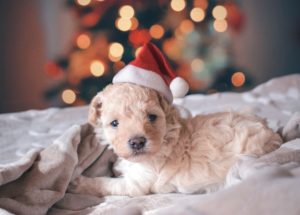 The guests you welcome into your home may bring their own potential pet hazards, including prescription and non-prescription drugs.
Rock salt tracked in by your family and guests – and even your pets – can burn delicate paws, or if ingested, can cause mouth burns and throat and gastrointestinal dangers if swallowed.
A good rule of thumb to follow is to toddler-proof your home for your pets, especially over the holidays. And make sure your guests follow suit.

Quality dog obedience training can help keep your pooch safer during the holidays because a dog that understands and heeds commands may very well avoid dangers on cue that other pets would not.  
Consider taking advantage of special holiday pricing on dog training packages from Albany/Saratoga
Off
Leash
K9
Training
. We're right around the corner during the holidays and all year long!