How To Be Your Dog's Super Hero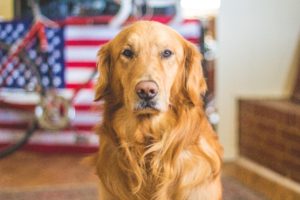 Believe it or not, you don't need a cape or super powers to be a hero to your pooch or kitty!
Whether you've just brought your four-legged friend home for the first time or have shared your home with them for awhile, the time is now to step up your game!! 
Life here in beautiful Clifton Park in Upstate New York, Albany and Saratoga counties in particular, is a feast for the eyes, the soul and the stomach. For a dog, the rural setting, plentiful green space in suburban neighborhoods and plethora of scents and sounds, must feel like paradise.
Here are 3 things to keep on mind as a top pet parent, according to pet health experts:
1. Advocate for Your Pet by Maintaining Current and Complete Pet Health Records at Home!

Board-Certified Veterinary Emergency Specialist Justine A. Lee, a contributing author with Pet Health Network.com, recommends getting copies of findings from blood work and vet visits for your home records. And ask for annual updates on their records for our home records. These go a long way toward providing pertinent information to a vet you and your pet may not know in an emergency or routine visit, or if you ever seek a second opinion. Also be sure to bring a short list of questions you may have about your pet to veterinarian visits. 

2. Take Your Pet For Annual Exams, But Not Necessarily For Vaccinations:
Lee said that once a pet has completed her or his puppy or kitten series of vaccinations and has received annual vaccines for four to five years, it's okay to skip vaccinations one year without foregoing their annual examination.

"Current veterinary recommendations are to make sure Fluffy has an annual exam, but we've moved vaccines to every two to three years, depending on your state's rabies law," Lee explained.
If your pooch (or kitty) is middle-aged or a senior citizen Lee recommends talking to your vet about getting routine blood work (such as a complete blood count or chemistry panel) every year instead of the vaccines. 
Routine blood work may allow a vet to detect diseases early when treatment may be most effective, she said.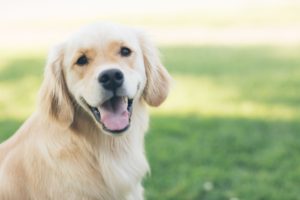 3. Whenever Your Suspect Something Is Wrong or That Your Pet Doesn't Feel Well Don't Wait to Have Them Seen By a Veterinarian!

Because our beloved pets can't really tell us where it hurts veterinarians recommend we don't wait too long when we notice something is wrong or different in their daily routine.
Lee noted such symptoms as increased thirst or urination, decreased appetite, vomiting, bloody diarrhea, lethargy, excessive panting, little desire to move, collapse, pale gums, racing heart or generalized malaise as all basic signs of illnesses in need of treatment.
"For you cat lovers out there, watch your cat's kitty litter habits. If you notice bigger clumps in the litter box, please don't wait too long to bring Fluffy in; common diseases like chronic kidney failure, diabetes mellitus, or even hyperthyroidism can be fatal without treatment. Likewise, a lack of urine in the litter box after a day or two could mean your male cat has a bladder obstruction and may need to be rushed to the ER," Lee said.