Is Your Pet a Jet-Setter?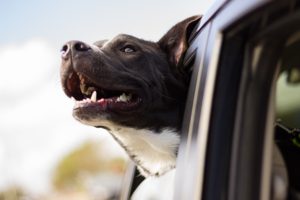 How does your dog fare while traveling? Is he or she at ease in a carrier by your side during a long drive through Upstate New York or flight to an exotic vacation getaway? Or is the opposite true?
If the latter is true, you may find yourself either giving up that much-needed vacation or going without Fido, neither of which lends itself well to peace of mind.
So what's the solution? Well, if you have a friend or relative local to Clifton Park who your pooch adores it may be a simple matter of having them dog-sit. Hopefully that's the case. Otherwise you may want to groom someone to fill that role for your future travels.
Looking ahead to the future, though, you may want to consider choosing a dog that actually likes to travel. And here are the six dog breeds that really are jet-setters, according to the folks at insidepetsworld.com:
1. Bichon Frise — This small Non-Sporting Group breed is considered to be comfortable meeting people, at ease in small spaces, affectionate, cheerful and playful. They adapt quickly and easily to climate changes, too!
2. Chihuahua — The smallest of the dog breeds originally hailing from Mexico and classified as a Toy Breed. They are alert, courageous, lively and charming. But they are not fond of strangers or children. So solo adventures probably are best when you consider traveling. And because they are so small they can accompany you in an airplane cabin and won't disturb other travelers.
3. Boston Terrier — A dog breed originating in the US and also a member of the Non-Sporting Group is considered to be one of the most adaptable to changing environments. Affectionate and easy to train and groom, this little travel companion is smart, friendly and amusing. This pooch would be at ease both in isolated destinations or crowded cities.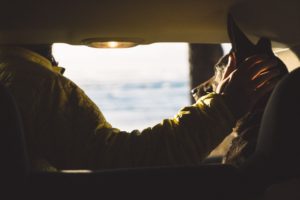 4. Jack Russell Terrier — A dog breed belonging to the Terrier Group, the Jack Russell Terrier is known for its friendliness, fearlessness and stubbornness. This pooch is clever and athletic with boundless energy. So it's important to incorporate physical exercise into your travel itinerary.
5. Labrador Retriever — This Sporting Group breed ranks as the most popular dog in the US and hails from Canada. It is friendly, active and outgoing and tends to interact well with other dogs, pets and humans. These pooches are at ease in new environments and around strangers. And because he or she is very energetic will require training and physical exercise.The Lab will make for an energetic travel mate capable of handling long and exhausting trips.
6. Cavalier King Charles Spaniel — A small dog breed belonging to the Toy Group, this pooch is affectionate, sociable, playful, adaptable, gentle and fearless. Its personality traits make it a perfect canine companion for long flights and meeting friends and strangers. However, it will require rest stops in order to keep up with a busy itinerary.