Most Popular Dog Breeds in the Capital Region
Do you ever wonder where rankings for the most popular dog breeds come from? The American Kennel Club gathers results for ranking and ratings on popular breeds through various surveys and voluntary submissions. The AKC is highly regarded for not only its reputation in the canine community and their various world renowned dog shows but for its dedication to upholding breed standards through their pedigree registry as well.
In the last few years, the the Labrador Retriever has been beat out after a lengthy hold on 1st place for the last 30+ years. So what is the new reigning champ who has taken over the number one spot of the most popular dog?
The Top 10 most popular dog breeds!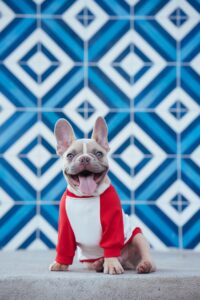 Here is a look at the overall list of most popular pups based on the over 700k submissions.
French Bulldog
Labrador Retriever (old trusty is not far behind in the polls)
Golden Retriever (another family favorite)
German Shepherd Dog
Poodle
Bulldog
Rottweiler
Beagle
Dachshund
German Short Haired Pointer
Did your favorite pooch not make it into the top 10 list of most popular dog breeds?
Some noteworthy favorite dog breeds that were absent from the findings are: Doberman, Old English Sheepdog, Bernese Mountain Dog, Cavalier King Charles, Yorkshire Terrier, Siberian Husky, Border Collie, and any species from the hound, spaniel or mastiff families. If you ask us, these lists reflect the popularity of the masses but your furry friend is the favorite among your heart and that is all that matters! Keep in mind these lists only reflect the American Kennel Club's recognized and registered breeds. None of our doodles, coveted mix breed or mutts are included in the rankings as they were not allowed to be submitted as an option for this set of polls.
The Types of Dog Breeds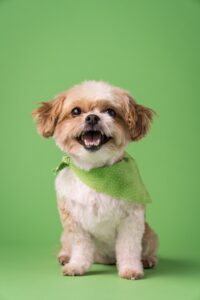 Dog owners choose a dog breed for many specific reasons. When you're looking for a pup, some some people the breed isn't as important as the temperament or the size or the likelihood that the animal will shed or even if they will be high energy or not. Some people are looking for a dog that could go everywhere with them, where some may be looking for a guard dog. The polls can tally and prove who the most popular dog breed is; however, it is important that families and individuals pick a breed of dog that is fit for them and their lifestyle versus what pooch is considered the top dog. After all, this is a big decision and a huge commitment. Just remember that even if you think a dog is cute, always took a further look and investigate if you and their needs will fit together nicely. Quality of life is important for both you and your furry friend!
Albany's Official State Dog
We already know the French Bulldog holds the spot for the most popular dog breed in New York, but what is the declared state dog for our Capital Region? The New York State Senate defined officially selected a 'working dog' as the official state dog saying, "working dog" shall mean: (a) a guide dog, a working police dog, a war dog, a hearing dog, a service dog, a working search dog, a therapy dog, or a detection dog as those terms are defined by section one hundred eight of the agriculture and markets law or any dog that has met such definition during its life; or (b) any dog that is trained to herd and/or protect livestock or control bird and/or wildlife populations and is actually or has been used for such purposes." Pretty interesting stuff about the official dog here in the Capital region. So, there is hope that even if you did not find your 'best dog' in the 5 most popular or 10 most popular lists, you might have a furry friend that is considered a 'working dog' and they still rank highly in New York State!
– – –
There you have it! Although there is a list of the pooches who are deemed the most popular dog breeds, there is so much recognition to go around for all the different breeds that are out there among us! One thing to remember is that your pet is perfect no matter what they classify ( or do not classify) as!