New Pet, New Routine for the New Year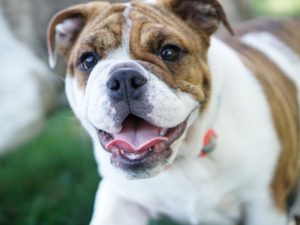 If you're already a pooch parent you know how important establishing a routine is for your four-legged best friend. But have you ever really mapped one out for Fido or Fiona?

When I first adopted my dog she was eight months old and still a puppy. "Holly" was much smarter than I about her need for a routine. She immediately set about educating me on the frequency with which she needed to take bathroom breaks. She would fetch her 
leash
 and literally drop it into my hand it. I had always heard that German Shepherds were highly intelligent but the first time she brought me her 
leash
 I was blown away.

As we bonded I learned through trial and error (the error was never on her part, by the way) that establishing a daily routine made life simpler and happier for both of us. I sought guidance from other pooch parents and Holly's veterinarian and eventually created a fun daily schedule that we still live by today.

Food, walks and grooming should consistently happen at the same time each day, according to the online pet resources I researched for this blog post. Here are a few links that 
off
er more in depth information:

As with a human child, planned play activities and a bedtime routine will keep your pooch feeling less stressed and, yes, even well loved!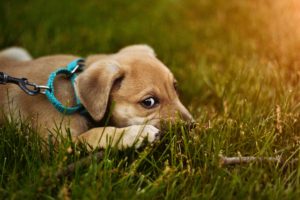 And it will simplify even the most hectic of lifestyles. Remember, occasionally there will be interruptions to the normal daily routine due to holidays and life events. But if a routine is the norm all will not be lost.

Ask your pet's vet about establishing a medical routine, too. Pet health experts concur the importance of regularly monitoring your pooch for any health changes or abnormalities that may need to be addressed.

If you do this right you will undoubtedly become your four-legged best friend's super hero!
Canine obedience training also plays an important role in establishing a healthy routine for Fido or Fiona. A dog that recognizes and obeys commands is more secure in its environment and knows what its boundaries are. Consider working basic and advanced obedience training into your canine best friend's routine as soon as possible.
For more information on a range of obedience training packages or to custom design one specifically for your Clifton Park pet's needs contact your Albany/Saratoga Off Leash K9 Training professionals.