Time for You and Your Dog to Spring Forward!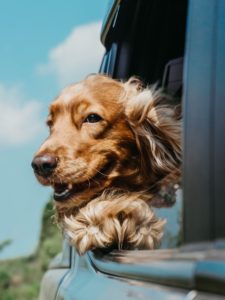 The groundhog has already seen his shadow, Valentine's Day is over and we're fast approaching the Vernal Equinox, which is set to arrive March 19. The arrival to the Northeast US of longer days and warmer temperatures is very much on the minds of pet parents and their beloved dogs and cats.

Here are a few ideas for some fun activities you can share with your pup as spring arrives in Clifton Park. Whether you and your four-legged friends hail from Albany, Delmar, East Greenbush or Saratoga Springs (and surrounding communities) it's safe to assume you're ready to explore some outdoor activities suitable for your entire family.

While it may be a little too early to hit the camping trail, it's not too soon to do some research to discover where dog-friendly camps are for future reference.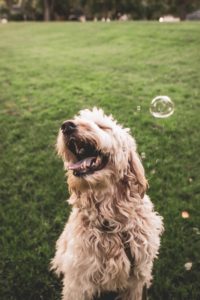 Lastly, shopping with Fido is another great way to spend some quality time with your dog. A number of pet stores don't mind visits from two and four-legged shoppers, provided dogs are up-to-date on vaccines and in good health. Just be sure to check with the merchants ahead of time and maybe scope out a pet park in vicinity of the shop so you and your pooch can burn off a little steam before walking through aisles of hard-to-resist toys and snacks.

And if you have spring activity ideas to share be sure to contact us at one of our local Albany/Saratoga Off Leash K9 Training locations.

Additionally, we're here to share our expertise on all things related to dog obedience, dog aggression, food aggression, potty-training issues and much more. Let us help you turn your pup's behavioral challenges into triumphs!