Tips for Boarding your Dog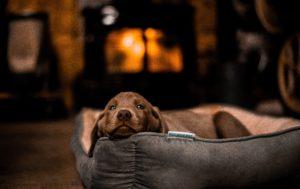 Boarding  is one of the biggest sources of anxiety for both dogs and their owners, but it doesn't have to be that way. There are ways to give your dog a positive boarding experience while you're out of town.
Once you have found the perfect NY Capital Region dog boarding facility for your dog. There are tips to follow to ensure that Fido will have a great experience in your absence and that you vacation will in turn be worry-free>
File necessary paperwork (health and vaccination records and questionnaires) ahead of time.
Leave staff with a list of specific times for medications, allergies and other special needs your dog may have.
Avoid an emotional good-bye to reduce your dog's anxiety. Keep it short and sweet.
Be sure to bring your dog's food, favorite treats and food dishes. This will put him more at ease and prevent stomach upset that a different food might cause. Also be sure to label everything, including the food bag.
Familiar scents will be a comfort to your pooch while he is away from home. If he has a bed be sure to bring that along (a blanket or towel will suffice in place of a bed if his scent is on them). Bring toys and several of your t-shirts, too, to comfort him with the scents of home.
Leave your phone numbers as well as those of some relatives and friends in case you cannot be reached. Also be sure to leave the number of your dog's vet in case of a medical emergency.
Respect kennel policies so they will go out of their way to dote on your pooch. Be mindful of their drop-off and pick-up times. If you get delayed be sure to contact them immediately to let them know when you will be there.
Don't pester staff by calling daily to check on how your pooch is doing. It's okay to call once or twice but avoid calling excessively to allow staff to attend to all of their boarders.
Upon your return, try not to go overboard when you and your dog are reunited. Doing so can lead to separation anxiety the next time you leave him behind. It's okay to let him know you missed him and are happy to see him but don't exaggerate your greeting.
It's important to give your dog some downtime when you bring him home. After all, his entire routine was disrupted while you were away and he was at the kennel. He may be inclined to curl up and take a very long nap once he gets home.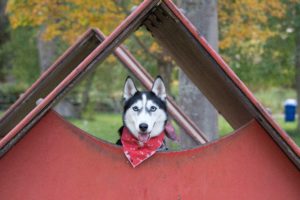 Don't forget to praise the kennel staff for a job well done. Be sure to write an online review reflecting the quality of their work.
If you're still looking for perfect boarding for Fido check out these two YELP search links:  https://www.yelp.com/search?find_desc=dog+daycare&find_loc=Troy%2C+NY, https://www.yelp.com/search?find_desc=Dog+Boarding&find_loc=Albany%2C+NY