Ready to plan a doggy lunch or dinner date with your canine companion? Then you'll need the most comprehensive list of Dog-Friendly Restaurants in Albany, New York! Upstate New Yorkers love their pets and love it even more if they can take them to all the restaurants they visit. If you are a dog owner in Albany, you would be happy to know that there are more than enough dog-friendly patios in the city. The "dog-friendly restaurant" trend is growing in popularity as people spend more time with their pets and see them as beloved family members. Even better, laws and regulations on where you can take your pet have become more lenient to accommodate the growing number of pet owners. Today, pet-friendly establishments litter every major city. If you are in the Capital District, go for an evening stroll along the banks of the Hudson River or play fetch at one of the local dog parks before enjoying a delicious meal or drink at your favorite restaurant or bar with your furry best friend. Our dogs are our best friends and emotional support animals, so consider fueling up for the evening at one of these dog-friendly restaurants in Albany, NY.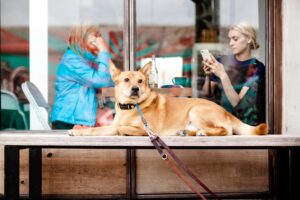 Wolff's Biergarten
895 Broadway Street, Albany, NY 12207
Indulge in the real deal German brews and mouthwatering sausages at Wolff's Biergarten's woof-friendly alfresco spot. Feast your eyes on the complimentary peanuts splayed across the table, as your pooch relishes in a deluxe treat and refreshing water dish. If you're a sucker for soccer, this canine-welcoming hangout is tailor-made for you! Swing on by for their legendary Oktoberfest extravaganza when autumn rolls around and prepare to witness the adorable dachshund "wiener dog" races.
Iron Gate Cafe
182 Washington Ave, Albany, NY 12210
Treat your taste buds to the mind-blowing Phoenix Rising, a fabulous black bean burger crowned with a perfectly poached egg, creamy avocado, and zesty pepper jack hollandaise. Feeling like a rockstar? Indulge in the legendary Elvis' Memphis Scramble, complete with crispy bacon, sweet maple sausage, and ooey gooey cheese. Oh, and don't forget about their tantalizing Breakfast BLT jam-packed with sizzling bacon, a luscious egg, juicy tomato, refreshing arugula, and a dollop of pesto mayo. As for lunchtime, the menu doesn't disappoint with an array of scrumptious salads and mouthwatering signature sandwiches. Vegans rejoice because they've got options too! Sink your teeth into the fiery Buffalo Seitan Wrap or go for the TLT (that's tempeh, lettuce, and tomato) for a show-stopping plant-based feast.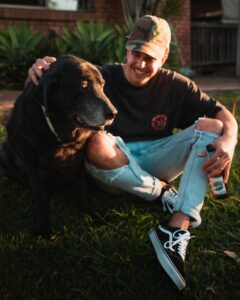 The Olde English Pub and Pantry
683 Broadway Street, Albany NY, 12207
Tucked away on Quackenbush Square in the charming depths of downtown Albany, lies a delightful pub that boasts an extensive selection of both English and American craft beers, accompanied by a delightful array of hard ciders on tap, as well as a marvelous variety of bottled and canned concoctions. If that's not enough to wet your whistle, they even offer a staggering 16 different types of single-malt Scotches for the discerning connoisseur. As for the menu, prepare to be tantalized by a fusion of delectable cuisines from across the globe. Whether you're craving a hearty Guinness Brisket Pot Pie, a spicy Coconut Curry Hot Pot, or simply have a hankering for a Classic Cheeseburger, this place has got it all. And did we mention their picturesque, pet-friendly back garden patio? Here, you and your beloved furry companion can kick back and indulge in all the savory delights this establishment has to offer. It's truly an oasis for gastronomic indulgence and relaxation with your best buddy in tow.
Nine Pin Cider
929 Broadway, Albany, NY 12207
Nine Pin Cider's outdoor oasis is the "doggone perfect" place to bring your furry friend and unwind right in the bustling Warehouse District. The delectable offerings on the tasting room's menu include an ever-changing array of limited edition craft ciders, delectable personal sourdough pizzas, and tantalizing small dishes. On top of that, the patio is adorned with eye-catching murals that are practically begging for a camera-worthy moment with your four-legged companion. So, remember to strike a pose alongside your pup for a picture-perfect selfie!
McGeary's Irish Pub
4 Clinton Square, Albany, NY 12207
McGeary's Irish Pub, the happening hangout in downtown Albany, happily embraces furry friends on their roomy front porch. This joint whips up a diverse range of refreshing drinks that will quench any thirst, and boasts an impressive selection of beers on tap, in bottles, and even in cans. When the sun is shining and the temperatures are soaring, this place is the ultimate destination in downtown Albany for a paw-some get-together with pals on their bark-worthy patio.
Lost & Found Bar and Kitchen
942 Broadway, Albany, NY 12207
Nestled cozily in the hip Warehouse District of Albany, you'll stumble upon the delightful oasis known as Lost & Found Bar & Kitchen. This haven for craft beverage enthusiasts not only boasts a warm and friendly atmosphere, but also extends a warm welcome to your furry friends on its charming patio. As you approach this beloved watering hole, your eyes will be drawn to a smaller version of the iconic Warehouse District figure, Nipper, perched gracefully above the outdoor bar. Underneath the enchanting glow of twinkling lights, prepare to indulge in an impressive array of handcrafted beers and delectable treats from the savory menu. Trust me, this pet-friendly patio will swiftly become your new go-to hotspot, perfect for unforgettable gatherings with your beloved companions.
Stacks Espresso Bar
260 Lark Street, Albany, NY 12210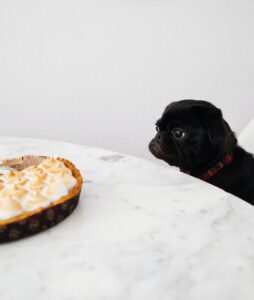 Give a round of applause to Stacks! Don't even think about ditching your furry friend at home while you swing by the local java joint for your morning jolt. Stacks Espresso Bar warmly welcomes pooches at both their Lark Street and Broadway branches, both indoors and outdoors. Be sure to browse through the adorable snapshots of precious pups at Stacks on Instagram by searching for the hashtag #PreciousPupsOfStacks. Seriously, these photos are too cute for words.
Albany Ale & Oyster
281 New Scotland Ave, Albany, NY 12208
Bring your furry friends to Albany Ale & Oyster's fabulous patio! Situated in the charming New Scotland Avenue neighborhood, this joint is not just your ordinary spot, it's a place where you can sample delightful beverages, nab some bottles to go, and feast on incredible delicacies. Their kitchen serves up everything from the famous "Albany's Best Reuben" to refreshing salads and succulent oysters. The drink selection is on another level, with a plethora of fizzy cocktails, tantalizing wines, and top-notch draft beers.
Tipsy Moose Tap & Tavern
261 New Scotland Ave, Albany, NY 12208
Calling all dog lovers! The beloved hangout spot in Latham, Tipsy Moose Tap & Tavern, proudly offers a cozy patio where your furry companion is more than welcome. Indulge in delectable comfort cuisine while basking in the charming ambiance of this outdoor oasis. As if that weren't enticing enough, this welcoming establishment boasts an impressive selection of over 20 draft beers. It's the perfect rendezvous spot for catching up with both your human and canine pals alike!
Emack & Bolio's
366 Delaware Ave, Albany, NY 12209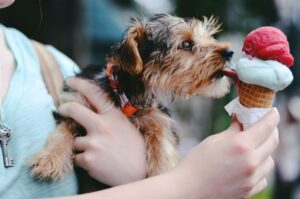 This spectacular ice cream parlor boasts a tranquil outdoor oasis where even your pooch is welcome. And in case your pup has a hankering for something frosty, they serve up a delectable doggie sundae just for them. But fear not, if frozen treats aren't quite your cup of tea, their menu also features scrumptious smoothies, decadent pastries, heavenly chocolates, and a bold selection of coffee and espresso to satisfy your every whim.
Recap on the Best Dog-Friendly Restaurants in Albany, New York
These are just a couple of dog-welcoming joints in the Capital District. It's pretty obvious that Albany is all about that dog life. With so many pet-friendly eateries, you'll never have to ditch your four-legged pal at home ever again. However, while munching out with your pooch is an absolute blast, it can quickly turn into a disaster if your furry companion hasn't been properly trained. Dog-friendly restaurants don't mess with rowdy dogs. So, if your mutt is hostile towards strangers or fellow canines, or can't seem to sit still or follow even the simplest of commands, then forget about enjoying a meal out with them. It's not gonna happen, my friend.
Sure, you could try your hand at training your furry friend, but let's be real, it's not going to pack the same punch as a well-seasoned dog whisperer. No need to fret though, because the top-notch dog trainers in Upstate New York are just a phone call away. Enter Upstate New York's unrivaled canine aficionados. With locations throughout Albany and Saratoga, these folks are part of the crème de la crème of dog training businesses in the entire country. They specialize in personalized guidance, doggie therapy sessions, and imparting the wisdom needed to truly comprehend and connect with your four-legged companion. Their expertise lies in transforming your little buddy into an obedient prodigy worthy of joining the ranks of police and military working dogs. It doesn't matter if your pooch is fresh out of the puppy factory or a seasoned old-timer, they'll work their magic on all breeds and sizes.
We've trained thousands of household dogs and can offer you and your pet an exceptional level of obedience that allows you to bring them anywhere and everywhere without worrying about them getting out of control. What sets us apart is our approach to training – off-leash and with distractions to give you a 100% obedient, 100% off-leash, and 100% distraction-proof pup in no time.