Being a responsible pet owner involves the crucial task of training your dog. However, traditional forms of training may not suit everyone due to their busy schedules and specific needs. Fortunately, an effective alternative to classes and lessons is a board and training program. In this blog, we will explore the pros and cons of enrolling your furry friend in a board and train program in Upstate New York, and also take a look at the exclusive benefits that Off Leash K-9 Training North East can offer.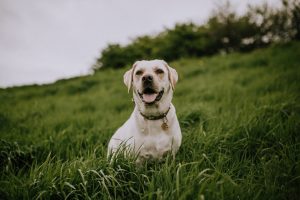 Recognizing Board and Train Programs in Upstate New York
A program called board and train provides dogs with socialization, focus training, and assistance in applying their knowledge in other settings. This form of training focuses on creating specialized learning environments for dogs that may require increased supervision or more advanced training techniques. Off Leash K-9 Training North East offers two primary varieties of board and train programs.

Our One Week Freedom Board & Train program is designed to ensure that your dog will come when called and follow four basic obedience commands (sit, place, break and off) while on a leash. This is a great option for dog owners who are looking for basic reliability, particularly if they live in a rural setting with plenty of space for their dog to play and do not frequent urban areas.
The Two-Week Board & Train program is tailored to suit the needs of most of our clients. During this program, your dog will be exposed to various levels of distractions that you typically encounter in your everyday life. Our trainers can customize the program to focus on improving manners at home, eradicating undesirable behaviors, and addressing anxious or aggressive tendencies in your pet. The obedience commands taught in this program are guaranteed for the lifetime of your dog. The program emphasizes mastering seven basic obedience commands, which include recall off-leash, extended sit and down, place, heel, break, and off. Moreover, with our lifetime guarantee, you can receive refresher courses to reinforce these commands in case your dog's obedience deteriorates. This is the ideal program for anyone who aims to have a more obedient and composed dog. 
The Advantages of a Board and Train Program in Upstate New York
In Off Leash K-9 Training's Board & Train program, your beloved pet will receive regular interaction with their trainer, leading to quicker learning of skills. The rigorous structure and extended training time will aid in effectively solidifying new behaviors that may not be reinforced in typical training programs.

Owner's Convenience
The Board & Train services provide convenience to pet owners who have limited time or scheduled travels. Under this program, your canine companion will receive comprehensive support, allowing you to unwind with ease, assured that your pet is getting the attention they need, while you attend to other matters like home improvements or a coastal getaway. Moreover, you can expect to get regular updates on your pooch's progress and condition through pictures and videos during the entire training period.
Experiencing New Environments
Enrolling your dog in Board & Train Programs can expose them to unfamiliar environments and scenarios, which can aid in developing the appropriate capabilities for coping with separation anxiety and instilling a sense of security when away from their usual setting.

Your Dog's Comprehensive Evaluation
During a board and train program, trainers devote considerable time to working with your dog, enabling them to conduct a comprehensive assessment of your pet's abilities and behavior. It is important to obtain this information for ensuring the successful continuation of home training.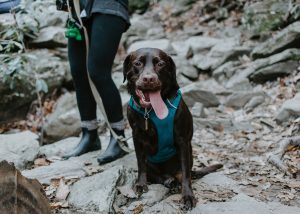 The Drawbacks of Board & Train Programs
Choosing a Trustworthy Program
Ensure that you review feedback and conduct a thorough investigation of any company you are considering for a board and train program for your pup. Keep in mind that all board and train programs do not provide the same quality of service. To find a trustworthy program, seek recommendations from fellow pet owners or online forums.
Absence of Ownership Participation
When participating in a board and train program, you will not be personally instructing your pet, which may affect your level of bonding, especially if your dog is new. Furthermore, it may take some time to adjust to new commands at home, but with thorough guidance, the transition should be minimal.
Control Over Your Dogs Care
During the program, you will be handing over the responsibility of taking care of your dog, which includes grooming, providing a proper diet and exercise. This lack of responsibility highlights the importance of finding a trustworthy program. After your dog returns home, it is advised to prepare for a brief phase of adjustment.
Upstate New York Off Leash K-9 Training Board and Train Advantages
Off Leash K-9 Training is a reputable dog training business in Upstate New York that is renowned for its exceptional board and train programs. These programs offer numerous advantages for both you and your furry friend. One such benefit is the diverse range of experience held by Off Leash K9 trainers. These professionals have backgrounds in military service, shelter work and rescue, as well as veterinary technician expertise. This extensive set of skills ensures that your dog receives top-notch training that is tailored to their individual needs.

Proven Training Methods
Off Leash K9 of Upstate New York offers a variety of training packages, allowing pet owners to select the program that best matches their lifestyle and the needs of their dog. This adaptability guarantees that your dog has the best training experience possible, adapted to their specific needs. Off Leash K9 Training has a successful track record with dogs of all ages, sizes, and breeds. They endorse obedience and positive behavior, without the use of a leash, to nurture stronger relationships between pet owners and their dogs. No matter the breed, size, or age, their training strategy works for 98% of all dogs. Upstate New York's Off-Leash K9 provides a range of training options, empowering pet owners to select the program that best matches their dog's needs and lifestyle. With this customizability, dogs have the most well-suited training experience.
Off Leash K9 Training in Upstate New York has an exceptional reputation with thousands of videos, online reviews, and a list of celebrity clients that includes Ryan Reynolds, John Cena, Vice President Cheney, and Logan Paul. Their dedication to customer satisfaction reflects the high quality and effectiveness of their training programs.
Program to Support Beyond the Board and Train
The team at Off Leash K9 acknowledges that the training process doesn't end once your furry friend completes the board and train program. They offer ongoing guidance and instruction to guarantee that you and your dog have a lasting relationship and continue enhancing the abilities they acquired while at the establishment. With the Two Week Board and Train program, clients receive a lifetime guarantee for the life of their dog. This enables clients to receive free refresher courses in the event that your pup needs to brush up on some of their obedience skills or commands.
Conclusion
There are many benefits to enrolling your dog in board and train programs, which can be advantageous for both the canine and its owner. However, before making a decision, it's important to weigh the pros and cons. Off Leash K9 of Upstate New York provides a reputable board and train program that employs skilled trainers and proven training techniques. By choosing Off Leash K9, you can trust that your furry friend is receiving top-notch care and training, establishing a foundation for long-term success and strengthening the bond between you and your beloved pet.